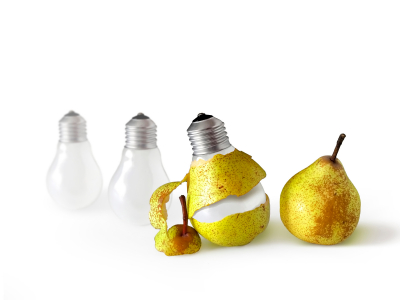 I am thrilled to tell you about my communication coaching services and what they can do for you. They are accessible anywhere via phone or Skype, and the preferred solution of individuals just like you from all over the world.
Why Choose Communication Coaching With Me?
As a communication coach, I specialize in social success and career advancement. Working with me will interest you if you want to achieve any of these specific outcomes:
Be confident and outgoing in social or professional situations;
Charm people with ease and create a connection with them;
Make friends easily and build fulfilling relationships;
Deal with difficult people effectively and confidently;
Get noticed, get ahead and earn more in the workplace.
If you struggle in any of the areas above, communication coaching done competently is without a doubt the best way to fix this and see the outcomes you want in your social life or career. Books, articles and DVDs can all help significantly, but the fact is they don't even come close to a quality coaching experience.
Eduard is a phenomenal coach and cuts right to the core of what's really going on for his clients. He quickly helped me see what was holding me back from having truthful communication with the important people in my life and made a huge difference in all my dealings with other people. I recommend Eduard highly to anyone who wishes to speak their truth and to do it from a place of integrity, honesty and power. – Arvind Devalia – Life Coach and Blogger at Make It Happen
Working one-on-one with me as your communication coach, I can promise you one thing: you will make accelerated progress.
This kind of progress will happen because through the communication coaching program I will help you have priceless insights, pinpoint the best improvement tools and techniques to use, learn how to use them effectively, get motivated, take massive action and stay on track with your personal development.
My Coaching Clients Routinely Make In A Few MONTHS Working With Me The Kind Of Progress They Would Make In A Few YEARS On Their Own, Or Not At All
Time is the most precious resource you have, and you don't want to squander it.
You can count on my ability to assist you achieve this kind of results in your social life or career due to one essential motive: I am all about communication and real growth.
I started public speaking at 16;
I started training at 19;
I started communication coaching at 23;
I reached my 100th coaching client at 27 (in 2010);
I work full-time as a communication coach, with clients of diverse ages, nationalities and professional statuses;
I am a pioneer in the emerging field of communication coaching.
I found the communication coaching sessions with Eduard very clear and helpful, and directly applicable to my everyday activities in managing a 17-strong team. His approach was always constructive, with specific and practical feedback to improve my communication. – David Howard – Director, SHM Smith Hodgkinson
What Working One-On-One With Me Is Like?
I use a mix of both directive and non-directive coaching strategies, tailored to the client's needs. Sometimes during a coaching session I will ask you questions, listen and paraphrase you (be non-directive), sometimes I will present principles or techniques and give you specific feedback (be directive).
I have developed my own communication coaching system, drawing from my own experience, from the experience of numerous clients and from areas such as Cognitive Behavioral Coaching, Assertiveness Training, Non-Violent Communication, Evolutionary Psychology, Social Psychology and Positive Psychology.
Working with me in a communication coaching program, you can expect four things:
An Attitude-Based Approach. In order to achieve the best results, we will go beyond your behavior and address the underlying attitudes. We will identify limiting beliefs, thinking and emotions, and weed them out.
Ideas That Work. You will learn principles and techniques that I've seen work time and again for people just like you. You will learn principles and techniques that are supported by rigorous scientific research, not self-help hype.
Focus On Solutions. I will not explore your past relentlessly, nor will I let you vent nonstop during a coaching session. I will focus each discussion on what's happening in the here and now, and what you can do about it.
Tough Love. I will show you support and understanding, but I will also be honest and straightforward with you. Some of the things I'll tell you may be hard to swallow, but they will also be good medicine.
Because all that I had learned until then was no longer helpful, I turned to Eduard. The coaching sessions with him helped me to improve my communication skills so that I could make my fears heard in a rational way, to be convincing and capable to manage conflicts, and especially to have confidence in myself and to keep improving. – Bianca – HR Management, Multinational Company
If you want to get an even better idea about my style as a communication coach and how working with me will benefit you, I encourage you to check out these articles I wrote:
My coaching fees:
One 60 min. coaching session – $99
Three 60 min. coaching sessions – $267
Five 60 min. coaching sessions – $395
These fees include prompt email support from me between the coaching sessions, to help you take optimal action day by day in the area the coaching program targets.
In terms of length, short communication coaching programs work well for very specific issues that you want to handle, while longer ones work best for a deep-level improvement of relevant skills or attitudes.
I look forward to hearing from you.
Eduard Ezeanu