Working as a confidence and communication coach, many of my clients are shy and socially anxious people. Many of them express to me big concerns about coming across as shy to others around them.
They tell me that they often get comments like "You don't talk very much", or "You're really quiet", or plain bluntly "You seem really shy", and they fear that being perceived as shy makes others dislike them. So they wanna know how to not come across as shy.
Of course, the reason they come across as shy is because they indeed are shy. They feel nervous in social settings, they keep to themselves, and they hardly contribute to conversations. So when their chief desire in social situations is to not come across as shy, it is in truth a desire to hide their shyness and seem this confident, outgoing person, which, for now, they are not.
This is an intriguing subject in my view, which is why I thought I'd address it and express what I consider to be some critical ideas on it.
The Deeper Issue Here
First of all, it's worth saying that, clearly in my mind, the even bigger issue than coming across as shy is actually being shy.
Shyness, although not something to feel ashamed of, is detrimental to you and your social life. It makes it hard to enjoy social interactions, to express yourself as you are, to connect with people and to build meaningful relationships. Acute shyness is often linked with high levels of social isolation, loneliness, depression, and even physical illness.
That's the real issue. The fact you also come across as shy is less than ideal, but it's only a minor, superficial issue in comparison to the rest. Being shy is the major matter.
You Can't Fake It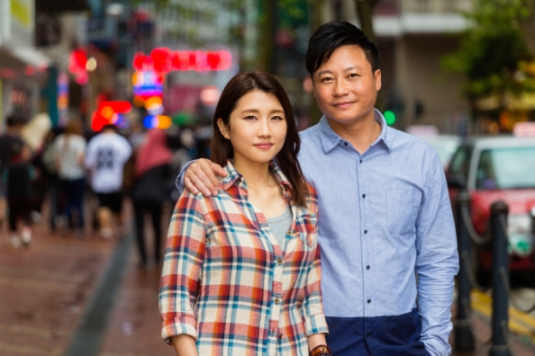 Second of all, it's worth mentioning that you can't really fake social confidence. Shy and socially anxious people would like to believe that they can just act as if they're not shy, and that will quickly fix how they come across, without the need to address the deeper issue. But that doesn't really work.
You need to understand that being shy and not talking much is mostly an emotional issue, not a behavioral issue. It occurs because one feels nervous and uncomfortable when interacting with other people. You can try to act socially in a way that's different from the way your emotions dictate, but one way or another, your emotions will come out on top and they'll reveal your true social tendencies.
If you wanna fix how you come across socially, you have to change how you behave habitually. And in order to change how you behave habitually, you have to change your emotions.
How This All Got Started
It's useful to note how all this shyness stuff even gets started. Shy people wanna know how to not come across as shy because they are extremely concerned with their reputation. And it's this very concern with their reputation that makes them shy in the first place.
What happens is that, because they care too much about their reputation and they have certain limiting beliefs, the shy person will fear that if they express themselves in social situations, they'll make mistakes, or seem stupid, or something similar, and get a negative reputation. So they hold themselves back and they don't talk much. Thus, they end up getting a reputation as a shy person, which is also a negative reputation for them.
So the shy person ends up stuck between a rock and a hard place. If they talk, they may go wrong and gain a bad reputation, if they don't talk they gain a bad reputation. All of this arises because they are so extremely concerned with the way they come across to others.
So How Do We Fix This?
Ultimately, shy people need to put aside this concern with how they come across. Instead they need to put their focus on actually developing social confidence and overcoming their shyness. That will naturally take care of how they come across as well.
As I already alluded to, overcoming shyness entails learning to not care so much about your reputation, as well as overcoming several other limiting beliefs. This is what will free you to be confident, authentic and outgoing in social situations.
Working with shy and socially anxious people over the past 6+ years, I've developed a step-by-step method for overcoming shyness and social anxiety, which goes to the very root of the problem.
I describe this method to beat shyness and social anxiety in this free instructional presentation, which I suggest you check out. The confidence advice you'll gain from it is practical, unique and to the point. So go here and watch it right now.
Also, for more practical tips from me on building social confidence, social skills and a fulfilling social life, get onboard my free social confidence newsletter.
Shyness is something you can deal with successfully. There are now fast and reliable solutions for overcoming it. You don't have to concern yourself with faking social confidence. You can truly be a confident person others enjoy talking to. But you have to make becoming confident the priority, not merely appearing confident.