Do you often sabotage yourself by being needy? Whether this happens in job-related situations, around other people in general or around members of the opposite sex that you fancy, I want to let you know that you can learn how to stop being needy and solve this issue. Permanently.
Over the last several years, I've coached dozen of individuals who were needy and I helped them gain the self-confidence they desired. The fact of the matter is that being needy is a process, created in your mind by the way you think about yourself and others.
And you can reverse this process through proven psychological techniques, thus replacing neediness with sell-confidence. Here's the gist of this procedure.
1. Build Trust in Your Strengths
First and foremost, you have to get in touch with you own strengths. Do some self-exploration and get to know your own strengths. Acknowledge them to yourself and become aware of their value in this world, for you or for others around you.
If you're often needy, it's almost certain that you don't have a very good opinion of yourself, and that has a lot to do with seeing your flaws but not seeing your strengths. A big part of learning how to stop being needy is correcting this state.
The goal is for you to know our strengths better and trust them. Thus you'll see yourself in a better light, which will make more things seem possible for you, which will automatically make you less desperate. There is a lot of power in seeing yourself in an overall positive way.
2. Think in Terms of Abundance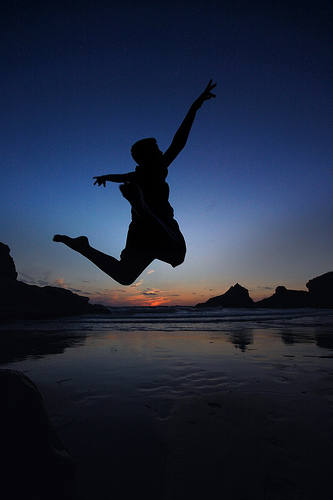 Also common for people who are needy is a perception of shortage. "If I don't get this job I will never find another one like it." "If I don't get this person to be with me, I will never find anyone like them." This is how their routine thinking goes.
But this is never true. In reality, no matter how special an opportunity is, there are many other opportunities similar to it. That are many great jobs and great women/men out there, and this is something that you need to realize and internalize.
Put another way, in order to stop being needy and desperate, it's essential for you to think in terms of abundance. To see this world as a world full of opportunities, in which when one door closes, another one opens. It is very much true. And this is a way of thinking that you can develop with practice.
But, this is not as straightforward a process as it may seem. There is an entire art and science to changing the way you think. To learn more about it, I recommend you watch this practical presentation right now, where I discuss it in more detail. It's loaded with relevant confidence building advice for you.
3. Challenge Yourself
One of the amazing things about challenging yourself is that besides helping you be more confident, it also helps you stop being needy.
This makes a lot of sense. When you challenge yourself and you surpass these challenges (which one way or another you almost always do), you prove to yourself that you're capable and you can rely on your won person.
This in turn builds the perception that you have many options in life, in dating, in your career, and so on. And that's how to stop being needy in any of these areas.
Our regular tendency is to avoid challenge. Because challenges create struggle and sometimes generates anxiety. This tendency is especially true for people who are needy. So it's crucial for you to correct this tendency and begin doing the very opposite.
Consistently challenge yourself. Push yourself out of your comfort zone, try new things, and take calculated risks. You'll be surprised what you can achieve and how your image of yourself and of the world can change.
For more advice on how to stop being needy don't forget to watch this video, and put into practice the ideas you've learned so far.
The truth is that you don't have to be needy. It's not a fixed personality trait. It's a mere habit you've picked up over the years through some bad social conditioning. You can completely remove this conditioning and be the confident person you want to be. Many before you have managed to do so.
Image courtesy of blinkingidiot