I often say that the best way to better your life is to better yourself. With improved knowledge, skills, habits and attitudes, you can visibly enhance how you live and how happy you are (not necessarily in that order).
To do this, it's key to have a good understanding of how to better yourself as a person. Self-improvement is not something you just do. You must follow certain steps in order to do it right. And the fact many people defy or don't even know these steps is why they have such a hard time enhancing themselves.
As a coach, I've been helping others better themselves since 2006. And I've seen them achieve some impressive changes. Based on this experience, I'd like to give you my perspective on how to better yourself and show you 4 important strategies to follow.
1. Define Precise Personal Development Goals
The truth is that "I want to be a better person" is a resonating ideal, but a horrible personal development goal. Because it's not specific enough. With such a goal, you don't know where to start from, you'll randomly jump from one area of self-improvement to another, and you'll make little progress.
So, once you realize that you want to better yourself, it's time to set more specific personal development goals. This entails thinking about the specific areas where you want to improve yourself the most and defining precise competencies to develop.
As a rule, try to only work on developing a few competencies at a time, so you don't overburden yourself. You not only need to have specific goals, but you also need to program when you'll work on them so you don't try to work on all of them at once.
2. Get the Best Information Available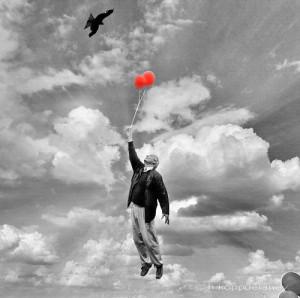 In the realm of self-improvement, there is a lot of information. There are tens of thousands of books and the internet is crammed with millions of articles.
Unfortunately, over 90% of the information available is ineffective. It's general, simplistic, impractical, repetitive, poorly researched or just plain wrong. It's so easy these days for anybody to write a few articles and post them online or even publish a digital book, that this niche has become flooded with poor quality material.
The implication is that in order to truly better yourself and do so effectively, you need to seek and find the best information available. Do your research, assess the information carefully, and be open-minded but use your critical thinking at the same time.
As a side note, most high-quality personal development information out there is information that you have to pay for. It's in the form of books, courses, etc. This doesn't mean that you won't find quality information for free as well, or that all paid information has quality.
However, usually, the best information will come from real experts, and these people will provide some information for free but they will also charge for a lot of it. After all, they're experts, they know how valuable what they have to offer is and they do make a living out offering it. So be willing to invest some money in bettering yourself as well.
3. Take Massive Action
In my experience, real self-growth means 20% at most getting information, and at least 80% applying it. This means you'll have to spend at least 4 times more time practicing information than learning it.
Personally, I've met many folks who declare that they are into personal development, but sadly, all this means for them is reading lots of self-help books and applying almost nothing.
That's not how you better yourself, which is why such people barely make any changes. They acquire an understanding of what and how they need to change, but they don't actually change.
Wanna know how to better yourself? Equipped with the right info and precise goals, you take massive action. Always keep this in mind and concentrate on taking a lot of action. Be primarily a doer, not a reader.
4. Use a Social Support System
This is optional, but it's a great way to speed up your personal development progress. As a rule, we make much more progress, much faster, in any area, if we surround ourselves with people who seek similar goals, who offer us positive advice and help us stay motivated and focused.
With respect to self-improvement, it's ideal to make friends who are also into self-improvement and to support each other on this journey. You can even form some sort of mastermind group with them, meet regularly, discuss your goals and progress, and give each other constructive feedback.
You most certainly wanna stay away from toxic people who constantly criticize you and try to discourage you from thinking you can change. They will only pull your down when you could be going up.
Bettering yourself is a journey. And it's not only the destination that can be very fulfilling, but the journey in itself to boot. In fact I think the only real way to do personal development is by enjoying the process at least as much as you enjoy the final outcome.
So as you better yourself, always remember to have fun!
Image courtesy of h.koppdelaney