Most statistics state than shyness is somewhat more common for girls than for guys. Nevertheless, make no mistake about it, there are heaps of shy guys out there, and many of them are in fact extremely inhibited.
These guys feel anxious in social situations and they feel particularly anxious around girls, especially the ones they find attractive. They have trouble engaging in conversations and keeping them going, they hide their sexual side, they are often invisible to the girls they like, and if they're not they often get friend-zoned by these girls.
Unsurprisingly, their social life in general and their dating life in particular look pretty gloomy. And taking care of this issue is one of the most valuable actions they can accomplish.
As a social confidence coach, I work with shy guys on daily basis. Over time, this allowed me to see certain recurring patterns regarding why they are shy and how they can fix this. So, in this article, I'd like to share with you my most important findings.
The Making of Shy Guys
Generally speaking, shyness is the result of an overestimation of the risks social situations pose for you. But what these perceived risks are exactly, why they are perceived and what they signify varies from one person to another, and it varies based on gender as well.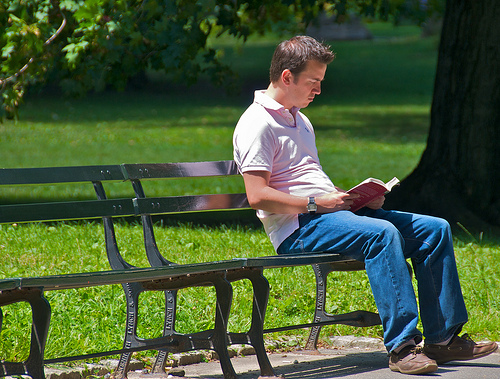 I discovered that shy guys have two limiting beliefs in particular, which feed their timidity.
Firstly, shy guys perceive themselves as losers.
Success and status are very important for men. On average, they are significantly more important for them than they are for women. Men are especially competitive, achievement-seeking and results-oriented.
If a guy doesn't see himself as successful and as having a good status, if he thinks other guys are better than him, he will tend to feel inferior and insecure.
Of course, success and status are very relative and the problem is that shy guys distort the reality in their heads and make themselves seem much, much worse than they are. And this generates unreasonable coyness.
Secondly, shy guys perceive themselves as sexually unattractive.
Even if they may seem themselves as successful, they still don't see themselves as sexy. Deep down, they believe that a woman could never be sexually interested in them.
This is why they regularly try to compensate for their alleged lack of sexual attractiveness by being extremely nice with girls they like, paying a lot of attention to them or buying them expensive gifts.
Yet again, this lack of sexual attractiveness is merely a figment of their imagination, a result of some very faulty stereotypes used to understand human sexuality. It has little to do with the objective reality.
Now that you have a better understanding of the problem shy guys have, let's talk about the solution.
From Shy Guy to Social Guy
A lot of shy guys appear to deem that their lack of social confidence is the result of their shortages in terms of success, status, looks, charisma or sexual experience.
Although these shortages may be to some degree real and they can be contributing factors to shyness, their role is only secondary. As I already alluded to, as a shy guy, the primary source of your shyness is your faulty thinking, not the way you are as a person.
Whatever your condition may be, trust me, I know several guys in the exact same condition who are very confident socially and have no problems making friends or enticing members of the opposite sex.
But your thinking amplifies your flaws, even invents false ones, and embellishes their meaning. This takes places automatically when you're in social situations, and generates your feelings of anxiety and hesitancy to just be social.
Obviously, the solution is weeding out these automatic thinking patterns and replacing them with more accurate ones. It's a step by step process which entails:
Indentifying unrealistic thoughts you have in social settings;
Challenging and correcting these thoughts;
Gradually developing a more social behavior;
And being persistent with this process.
This is a just a gross outline of the process. I'd like to show you in more detail how to implement it effectively. For this purpose I have created a special video presentation for you.
Go here now to check out the presentation and learn how the psychological process of changing your thinking and eliminating limiting beliefs works. You'll get a lot of value out of it.
Unfortunately, shy guys miss out on a lot on life. I should know: I used to be one. You notice other guys making friends, having girlfriends and enjoying social interactions, while you're just being an observer, waiting for something to simply fall in your lap. But it almost never does, and if it does, you're not able to leverage it.
The good news is that you can change all of this. You can take charge your thinking, eradicate your limiting beliefs and gain the social confidence you want. All you need is the right guidance and the wiliness to apply it consistently. The improvements will follow naturally.
Image courtesy of Ed Yourdon