As a confidence and communication coach, I work often with people who (accurately or not) believe they are boring when making conversation. This makes it hard for them to find the drive to be more outgoing, and difficult to build a gratifying social life.
If you are such a person and you wanna learn how to not be boring, I wanna share with you 4 tried and tested action steps you can take to accomplish this.
Each step addresses one key aspect of making interesting conversation: mindset, verbal communication, non-verbal communication, and lifestyle. So together they form a powerful solution to visibly improve your conversation style and boost your charisma.
1. Are You Really Boring, Or Is It Just in Your Head?
The first crucial step, which you absolutely mustn't skip, is to question this idea that you are boring, scrutinize it rationally, and try to determine if indeed it's true.
You see, of all the people I've coached over the last 7+ years who believed they're boring, getting to know them and their conversation style, for well over half of them I've concluded that this belief was just in their head. It was a false, limiting belief; and they came to see that too.
So, statistically, there is at least a 50% chance that you're not really boring. Think about this, very seriously.
If indeed you discover that the idea you're boring is mostly a limiting belief, then it's important to begin disregarding it and change your behavior accordingly. Try to open up, talk to people more and be more social, reminding yourself it's okay to do so.
More important though is to understand that the limiting belief you're boring reflects a lack of confidence, and work on fixing this deeper issue. Only by learning to believe in yourself and gaining self-confidence will you be able to fully and permanently eliminate the perception that you are boring.
Now, confidence building is no trivial process. It involves certain steps and actions, which if done correctly, lead to visible progress at a rapid pace. I lack the space here to go deeper into this topic, but I have created a special presentation in which I discuss it in detail.
Go here to watch the presentation and learn my step-by-step process for improving your self-confidence and social confidence, which has been used successfully by hundreds of people before you. And make sure you watch it all the way.
2. Make Specific Statements More Than Generic Ones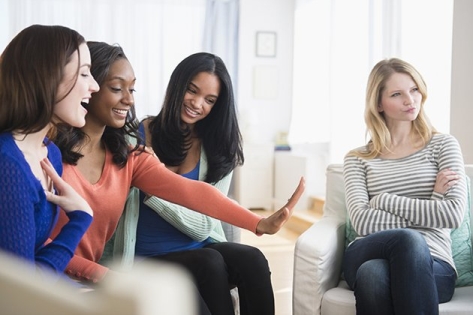 Next, let's consider that you really are sort of boring. One of the top changes you can make to your conversation style in order to fix this is to make more statements that are specific and descriptive.
Boring people usually talk in short and generic statements. They'll say stuff like: "I went to the beach yesterday. It was nice." And they'll stop there. The other person will reply: "Oh, cool!" And that conversation thread will end there.
I much better way to talk about that is to say it like: "I went to the beach yesterday. It was nice. The beach is very spacious, and the sand is so white and soft! I loved to just walk around barefoot and take in the view."
That's more specific and a lot more exciting. It's certain to make the other person pay more attention and wanna chip in.
Specific statements add more details, they paint a vivid picture, and they stimulate the listener. Get used to using them, and your conversations will be a lot more interesting.
3. Add More Passion to Your Speaking Style
The non-verbal part also matters a lot. I frequently find that boring people speak in a low, monotonous voice. Many times they are slouched and they're looking at their shoes instead of their audience. It ties in with the lack of confidence I mentioned earlier. Unsurprisingly, they frequently get ignored.
If you want people to care about what you say and find it interesting, you gotta seem passionate about it. If you are excited about what you say, others will get excited as well. So put more energy in your voice tone and body language: speak louder, have intonation, hold better eye contact, stand up straight and use gestures.
It may feel unnatural at first, but you'll get used to it, especially as you'll notice how others pay more attention to you. Plus, I'm not saying you should become a loud, over the top talker. Just a moderate dose of added energy and passion in your non-verbal communication will do the trick.
4. Make Your Lifestyle More Interesting
I often say that conversation is to a large degree a reflection of your life. The content you talk about pours in from your life. So the more interesting your lifestyle, the more interesting what you can talk about is.
If your life revolves around a dreary job, watching TV, sleeping, eating and daydreaming, it's not that bad, but it's clearly not an interesting lifestyle either. It could really use an upgrade.
It doesn't mean that you need to wrestle alligators every day and attend royal balls every night to be interesting. Small changes and additions to your life can make a big difference in the things you can talk about and how appealing what you say is.
Try taking on new hobbies, reading books, trying new stuff, working on side-projects or getting involved in various communities. All of these are great ways to augment your lifestyle and your conversations.
Being boring is a fixable issue. It's just a matter of understanding how to not be boring, and applying that know-how. In my coaching, I've seen many people make the leap from boring to fascinating. With proper guidance and the readiness to implement it, I'm sure you can as well.
I have more practical conversation and confidence advice for you in my free social success newsletter. I invite you to join it right now, and start receiving it on a regular basis.