As a species, we human beings are outstandingly social creatures. We crave companionship and connection. We love to be accepted, appreciated and admired by others. But perhaps one of the most fascinating social desires we have is the desire to be memorable.
We want others to remember us, to think about us, and to recognize us immediately when they meet us again. Having a place in their memory makes us feel proud, makes us feel valued, and sometimes it almost makes us feel immortal through their reminiscence of us.
The subject of being memorable often comes up in discussions with my communication coaching clients. I'd like to share with you 4 key pieces of advice on how to be memorable that I often discuss with them.
1. Start with the Way You Dress
I had a period when I used to wear colored hats a lot. Almost everywhere I went, I had a colored hat on my head. That taught me a valuable lesson about clothing: dressing in a unique way can really get you noticed and remembered.
People would constantly comment about my hat. They'd first get curious about it, then they'd get curious about me. After seeing me once, many would recognize me on the spot the next time they saw me due to the hat.
I even learned that some people would talk about me after having met me at some event, but they hadn't remembered my name, so they would just describe me as "the guy with the colored hat". The other person would instantly say: "Oh yeah, I know who you're talking about".
I'm not suggesting that you should dress in a really outlandish way. But having just one or two interesting and unique items on you can make you a lot more memorable. You'll easily stand out from your average person, who dresses in a bland and unremarkable way.
2. Say Things Others Don't Dare To Say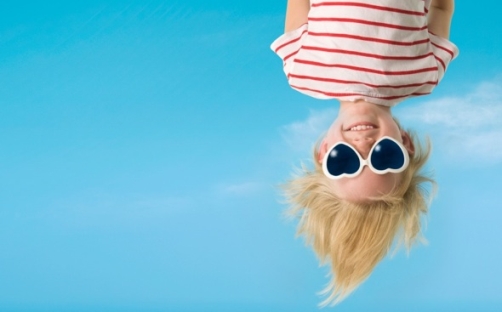 There are crucial truths that most of us need to hear, but we rarely do. Because others don't want to upset us, get rejected, or seem impolite.
That's one of the reasons many companies hire coaches and consultants: to tell key employees what nobody inside the company dares to tell them; to give them honest and complete feedback.
If you tell people what nobody else dares to tell them, you're guaranteed to be remembered by them. Being very honest is great for becoming memorable.
In order to be so honest though, you need to be able to risk upsetting people. It's worth taking this risk, but to be able to do so you need a solid dose of social confidence; which few people have. This is why most folks play it safe with others and hide the truth when honesty is risky.
Gaining social confidence is something I've coached many people in achieving. Based on my 6+ years of cumulated experience, I've created a practical presentation in which I will show you step by step how to gain social confidence fast, so you can be more straightforward with people. If this is something you sometimes struggle with, you'll find this presentation very useful. So go here and watch it right now.
3. Notice Subtle Details about People
When you can observe and point out something to somebody that few people notice about them, or maybe even they're not aware of, you've hit the jackpot.
You don't necessarily have to notice something positive, and thus pay them a unique compliment (although you get bonus points for that). The main thing is to notice something subtle and make an insightful comment. For example: "Have you noticed that when I say something you agree with, you tend to start knocking with the tip of your fingers on the table? It's cool how you do that."
People love it when others notice subtle things about them. It makes them feel appreciated, and it shows you're a keen observer, which is a rare quality. That makes noticing subtle details a great path to being memorable. So start paying more attention to others when interacting with them, and help them feel unique. You'll be handsomely rewarded.
4. Help Others in a Big Way
Helping someone in a big way involves being there for them when they need you the most, and providing them what they need the most at that time. This can be emotional support, financial aid, proper guidance, etc.
It entails going beyond small acts of kindness like getting someone a box of chocolates (which most people can do), and doing something more meaningful for them. You have to exert yourself to help someone in a big way. But that's exactly what makes it very effective as a way to be remembered.
People rarely forget big gestures done for them. When they look back at years or decades of their life, the persons they remember above all are the ones who contributed to their life in a significant way. You wanna be such a person for a good number of people.
Knowing how to be memorable and being so definitely have their benefits. And it's not just about getting your ego stroked. When you're memorable, since people pay a lot more attention to you, you have a special channel wide open to influence them. You have a genuine chance to change the life of other people. That's the real benefit.
For more social success advice from me, please join my free social confidence newsletter.