If you're shy, learning how to stop being shy, whether it's around girls, guys or people in general could be one of the most important things you'll learn in your entire life.
Once you understand how to stop being shy, you can become more confident, connect with others better and have and enormous amount of fun in social settings. As a social confidence coach, I've been able to observe repeatedly how learning this can turn a person's life around.
There is a lot of advice out there on how to stop being shy. Regrettably, most of it comes from people who don't have a real comprehension of the psychology of shyness, and it's too naive or vague to actually do anything for you.
I want to provide you the advice that truly works. So I'm gonna point out the four crucial actions that if you take, will truly allow you to stop being so shy.
Step 1: Stop Being Shy by Starting To Be More Social
Shy people typically get this the other way around. Many social settings make them feel anxious, so they try to find ways to get rid of this social anxiety from home, so they can then be more social.
But the trick is that to a large degree, you get rid of the anxiety by being more social.
Even if social settings make you nervous, you get into them anyway instead of avoiding them. Even if being more talkative is challenging for you, you push yourself to talk more anyway.
You deliberately do the things you fear. And as you do so, you gain social experience and you gradually become more accustomed to engaging in social interactions. Thus, your shyness dwindles away.
If you find it too hard to push against the anxiety and be more outgoing, you simply have to find social opportunities where it's easier to do so. Start with those and gradually move up. This is a key idea concerning how to stop being shy.
Step 2: Catch Your Distorted Thinking Patterns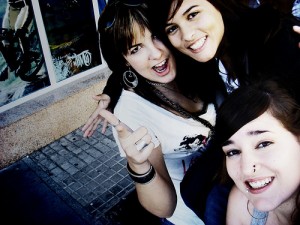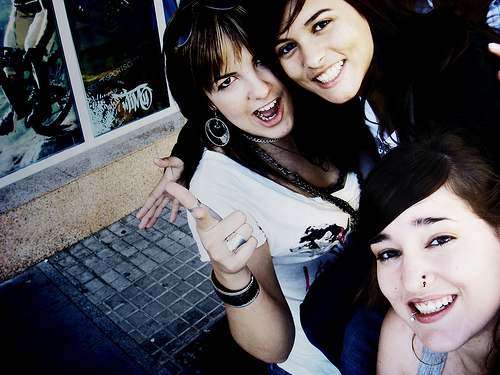 Working with shy people, I've noticed that without exception, they have a way of seeing themselves and seeing social interactions that is largely inaccurate.
For instance, they may see themselves as uninteresting when this is clearly not the case, or they may think others are making fun on them in a social settings although there is little evidence to support this notion.
When talking about how to stop being shy, I always emphasize how important it is to identify this inaccurate thinking.
Doing so achieves two things. First, it gives you more motivation to go out, face your fears and be social, because you know your fears are not rational. Second, it enables you to correct the flaws in your thinking. Which leads me to my next point…
Step 3: Put Your Thinking Straight
I often like to refer to shyness as a mental bug. You're thinking is bugged: it generates distorted predictions and interpretations, which creates nervousness. And you need to debug your mind.
Once you know what's inaccurate in your thinking, you can start to practice thinking in a new, more constructive way.
You can begin to see your qualities, not just your flaws, see the things you do right, not just the things you do wrong, and not make a big deal out of doing something silly in front of others once in a while.
This video I created explains in more detail how to correct your thinking effectively and make the fastest progress possible. Make sure to check it out.
As you practice this new type of thinking, it gradually replaces the old type and it builds your social confidence.
Step 4: Keep Walking. Keep Practicing
The last but possibly the most valuable thing to realize is that once you know how to stop being shy, it's not enough. It's the implementation that yields results.
I've seen many people turn from shy to social: young and old, guys and girls. What they all have in common is that they found a method for overcoming shyness that works and they applied it consistently for at least a couple of months.
And through this continuous application over a period of time, they effectively reprogrammed their thinking, feelings and behavior. This is what enabled them to be more outgoing, make friends and fully enjoy social interactions.
Watch this presentation I designed to find out the exact steps these people applied to eradicate their shyness. If you want to achieve the same results, this is a must see presentation.
I can't stress enough how important it is to keep walking; to apply the knowledge consistently.
One of the most common mistakes shy people make is that they give up too soon, often when the results just started to show and their confidence is close to taking off. And this is precisely what keeps them stuck.
Learn, apply, persist and be willing to invest in yourself. This is the recipe for the utmost success in overcoming your shyness. There is a big, beautiful world out there, with lots of cool people in it. And they're all waiting for you.
Image courtesy of dreamylittledancer